say they will attend again
committed to connecting credit unions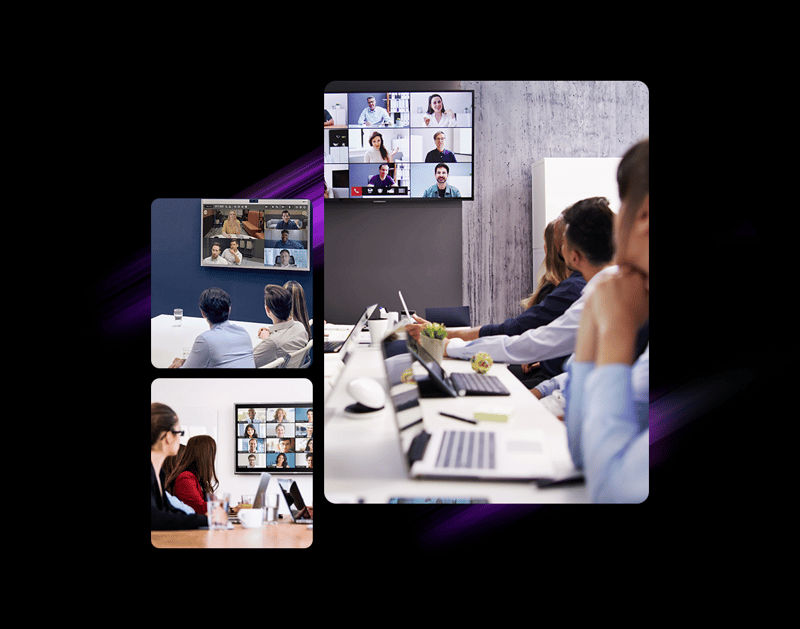 Brainfood Inspiration Collaboration
Bringing together the credit union community
CUInsight Mini-Con, brought to you by Allied Solutions, is a virtual event series with the goal of connecting the credit union industry. We feature global speakers, credit union leaders, and strategic industry partners to bring you the latest and greatest for credit unions.
Attendees can expect:
Engaging keynote speakers with actionable inspiration

Expert insights from a panel discussion featuring credit union CEOs

Fireside-chat breakout sessions on trending topics

NEW THIS YEAR
GIVE BACK WITH US
The 2024 CUInsight Mini-Con series is hosted in collaboration with Credit Unions for Kids, with a portion of all event registration fees to be donated to Children's Miracle Network Hospitals, and specifically back to your local children's hospitals. Spring Event | March 20
Summer Event | May 15
Fall Event | September 18
Winter Event | November 20
Spring Event:
Wednesday March 20, 2024
1:00pm EDT

KEYNOTE

The Science of Hopefulness and How it Drives Business

Speaker: Libby Gill

Applying the lessons from the science of hopefulness— called Hope Theory—to the workplace, Libby guides emerging and established leaders to set ambitious goals fueled by passion, but grounded in pragmatism. She shares her straightforward CSE Method to Clarify Your Vision, Simplify Your Path, and Execute Your Plan so that team members can customize the process to reach pre-determined business outcomes.

1:50pm EDT

PANEL DISCUSSION

Unleashing Our Potential: Leveraging Vision to Grow the Credit Union

Hosted by Randall Smith, featuring three soon-to-be-announced credit union CEOs.

2:30pm EDT

BREAKOUT A

Coming soon.
Sponsored by SavvyMoney

2:30pm EDT

BREAKOUT B

Coming soon.
Sponsored by Alkami
Thank you to our 2024 title sponsor!

Thank you to our other event sponsors
registration
Reserve your spot today
Choose from our organization option (most popular) or our individual option.
MY ORGANIZATION ALREADY REGISTERED
Sign up using the link and access code provided by your organization.
Easy registration through the form your organization provided to you
You still get all the same benefits as the Individual access, at no cost to you
Need help? Contact us below
Organization
BEST VALUE! Ideal for credit unions and other industry organizations. 12 months of company-wide access. ($499/year)
Includes 12 months of access to Mini-Con events with unlimited seats for employees of your credit union/organization
Four live main events
Four tactical takeaways follow-up sessions

Access to all recordings
Individual
Individual Registration ($299)
Ideal for individual participants. 12 months of individual access. ($299/year)
Includes 12 months of access for one individual

Four live main events

Four tactical takeaways follow-up sessions

Access to all recordings
YOU MAY NEED TO KNOW
Frequently Asked Questions
What is CUInsight Mini-Con?

CUInsight's Mini-Con program is a virtual event series designed for credit union leaders featuring acclaimed keynote speakers, a panel of credit union CEOs, and live interview sessions featuring industry experts.

Mini-Con sessions are two-hour virtual events, hosted live once per quarter on a specific theme. Two days after each live event, attendees will be invited to attend a 30-minute Tactical Takeaway session. The takeaway sessions are designed to provide actionable insights, so attendees can immediately put their learnings into action.
The CUInsight Mini-Con series was designed for credit union leaders of all disciplines and functional areas. Anyone working or volunteering at a credit union is a great fit to attend the CUInsight Mini-Con series, especially those in leadership positions or aspiring to leadership positions.
What are the benefits of attending?

The series provides an impactful, convenient, and budget-friendly training & development resource for your entire credit union. Your team can attend live, and/or view the recording after the live event has concluded, making it accessible for busy executives and front-line staff alike.

Attendees will:

-Experience inspirational keynote sessions with nationally acclaimed speakers

-Learn from industry leaders on key topics during our credit union CEO panels

-Participate and listen in on interview-style breakout sessions, featuring experts answering hot-topic questions (including yours!)
Why did you move to a subscription model?

We wanted to ensure every registrant to CUInsight Mini-Con gets access to a full 12 months of events. In order to facilitate that, we moved to a rolling subscription basis.

This subscription can be canceled anytime. We'll send you an email prior to renewal so you can edit or cancel your subscription if you would like to.
How do I edit my payment details or cancel my subscription?

Our CUInsight Mini-Con subscription payments are handled through Stripe. If you purchased a subscription (individual or organization), you should have received an email with a link to your customer portal. You can also access that here.
What if I can't make one of the live sessions? Are events recorded?

Yes, all of our events are recorded. All registrants will automatically receive a copy of the recording via email following the event. (Please allow 1-2 business days.)
What if I signed up individually but my credit union wants to purchase the entire series?

No problem! Contact us at minicon@cuinsight.com, and we can apply a credit toward the organization-wide registration.
My organization purchased access and provided me with an access code to register. What should I do?

We created a custom registration form for your organization. Use the form and access code provided to you by your organization.

From there, fill out the form and you are registered! You will receive an email with more info after submitting.
I registered but never got a confirmation email. What should I do?

We're excited to have you! Check your spam/junk folders, and add minicon@cuinsight.com to your safe senders list. (Sometimes our emails get stuck.) If you still don't see it, send us an email and we'll get you all the info.
Do you have a discount for small credit unions?

We do! Contact us at minicon@cuinsight.com. Depending on your asset size, we'd love to invite you to join at a discount or completely complimentary.
Can I pay by check or ACH instead of a credit card?

Yes! Reach out to our team at minicon@cuinsight.com, and we can email you an invoice. Be sure to include any billing information and/or promo code if applicable.
Why do you ask for a mobile number?

Great question! Many credit union leaders (ourselves included!) find our inboxes fill up quickly. To ensure you don't miss a session, our team will send an SMS message to the cell number you provide in advance of the event to remind you it's coming up. We will not sell or provide this information to any third parties, and you can opt-out anytime.
I'm not located in the United States. Can I still register and attend?

Yes, we welcome credit union attendees from across the globe! Please contact us at minicon@cuinsight.com if you'd like to register and need to use billing information from outside the United States.
What platform does CUInsight use to host the Mini-Con series?

All CUInsight Mini-Con events are currently hosted on Zoom Webinars.
I'm interested in speaking at CUInsight Mini-Con. What should I do?

Thanks for your interest in speaking at a CUInsight event! Please reach out to us at minicon@cuinsight.com for more information about future speaking opportunities.
How do I sponsor a CUInsight Mini-Con event?

We have multiple sponsorship opportunities throughout the year for forward-thinking organizations who would like to connect with the credit union audience. Reach out to us at minicon@cuinsight.com for more information.