CUInsight Mini-Con May 15, 2024 1PM EDT
SUMMER EVENT
Join our Mini-Con summer series event and continue to learn and grow and be inspired by industry CEOs and expert panelists, and bring success to your credit union!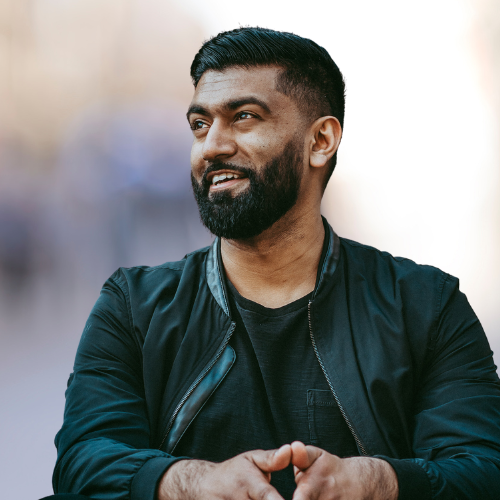 1:00pm EDT
The Management Paradox: A Guide To Leading Tomorrow's Unmanageable Workplace
Keynote Session
Hamza Khan
Future of Work and People-First Leadership Expert | Bestselling Author
Every credit union and organization must be managed. However, tomorrow's employees are increasingly incompatible with traditional management practices. This session explores new ways of "managing" uniquely diverse employees and methods to help them thrive. This session will make it clear that the workplace of tomorrow requires leadership, not management. And that leaders must co-create a new playbook with tomorrow's employees—one which helps them to align personal values with organizational values to drive the business forward.
Attendees of this session will:
Learn about new attitudes, practices, and strengths that increasingly diverse workers bring to the workplace
Leverage the power of mentorship to foster collaboration within a diverse workplace
Unlearn counterproductive stereotypes and replace them with leadership-first mentalities
May 15, 2024 1:50PM EDT
Panel Interview
Following the keynote presentation, CUInsight's Randall Smith will host a panel of credit union CEOs to discuss topics and issues relevant to the industry.
Check back here for the latest
May 15, 2024 2:30pm EDT
Breakout Sessions
After the panel discussion, registrants will have the opportunity to join a breakout session with insights shared by an industry expert.
Check back here for the latest
May 17, 2024 1:00pm EDT
Tactical Takeaway
Tactical Takeaway sessions give attendees an opportunity to takeaway some practical tips and tools for themselves.
Check back here for the latest
Mini-Con Series
Upcoming Events